On this page I'll include links to related sites. If you notice any broken links, let me know. Also let me know about your own favorite sites!

The band's official home page: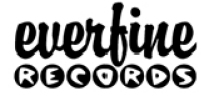 Record label formed by O.A.R.

O.A.R.'s Record Label Formed By Atlantic
This is Ed Paff's site this is your one stop shop for all you setlist needs, If O.A.R. played somewere there a very good chance Eds got the setlist:




Newest O.A.R. site were you can download shows free of charge with great speeds. Thanks a ton to Jay Klauminzer for doing this for the fans.
Musictoday.com has all your O.A.R. CD's, T-Shirt, and other merchandise. Check it out.